By Paul Miller Jr.
Liberty, PA—Wheeland Lumber Co. has come a long way in the Hardwood producing industry over the past 50 years. From humble beginnings as a family-owned and operated sawmill to a major producer of lumber products servicing the world markets, the company has grown with the demands of the wood industry. A clear focus on secondary wood manufacturing and value added marketing has kept the company in the forefront of the world marketplace.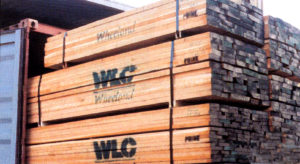 The firm is located in the lumber-history rich mountains of North Central Pennsylvania close to the Susquehanna River, once serving as the water transportation system for logs and lumber for the many mills in and around Williamsport, then titled the "Lumber Capitol of the World."
Today, the company produces more than 8 million board feet of Hardwood lumber cut from some of the finest Cherry, Hard and Soft Maple, Ash and Oak logs in the world. A 100-plus mile procurement range centered in some of the best Hardwood forests of the Appalachian chain gives the company access to the highest quality timber sources to be found, according to Ray Wheeland, president and chief executive officer.
Wheeland has a keen interest in the sustainability of the forest on which his company depends. Third party certification through Smartwood with chain-of-custody accountability through every phase of procurement, manufacturing his own innovative "Forestry Partnership Program," and a leader in the Sustainable Forestry Initiative of Pennsylvania exemplify Wheeland's commitment to the protection of the forest resource.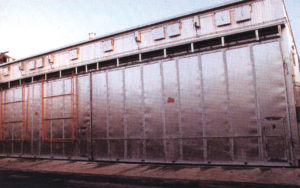 The modern sawmill facility covers 25 acres and includes nine dry kilns with a total capacity of 425,000 board feet, a 1.5 million board foot capacity warehouse for kiln dried lumber storage, covered green lumber storage of 2 million board feet and a million-feet plus log yard storage.
Primary production is through the state-of-the-art 62-inch McDonough double cut headrig equipped with full scanning technology. Cants are quickly processed through the 54-inch McDonough line-bar resaw, which feeds the Inovec optimizing edger. Lumber is produced in all thicknesses from 4/4 through 12/4. Nearly 40 percent of the lumber production of Cherry, Oak, Maple, Ash and Poplar is shipped to more than 20 countries around the world. The company offers container loading of logs and lumber, export packaging and shipping. Specialized services and secondary manufacturing include sorting and cross-cutting of specialized lengths and widths, S2S planing through the Newman-Whitney S282 planer, straight-line and gang ripping with a Newman KF-23 6-head moulder. Veneer logs are end- coated with ANCHORSEAL® and tagged for sale throughout the domestic and world markets.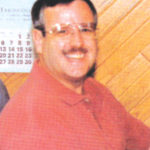 Wheeland Lumber Co. employs 65 full-time employees and more than 25 sub-contractors. Many of the work-force have been with the company for many years.
"Our company has grown ten-fold over the past 22 years," Wheeland said. "I attribute much of our success to our dedicated employees and to key personnel like my wife, Gina, vice president; Duane Huffman, office manager/controller; Bill Baker, sales representative; Dave Andrews, yard manager; Tony Massaro, operations manager; and Gary Confair, log yard manager. Our procurement is handled by our three staff foresters, Greg Hornsby, Shane Pedro and Brian Hessel."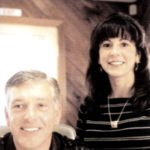 Ray and Gina have three children, all of whom plan a career in the lumber industry. Damen, the eldest son, is enrolled in college studying forestry and business management. Derek, next oldest, is in his first year of college studying business management. Daughter, Marlana, will follow her brothers to college next year and plans to study the accounting side of the business. All of the younger Wheelands have worked in the company during the summers for several years. Firm roots in the lumber business, experience and education will prepare a fourth generation Wheeland family to lead this bright star of the lumber industry well into the new century.
Wheeland Lumber Co. is a member of the National Hardwood Lumber Association, Hardwood Manufacturers Association, Pennsylvania Forest Association, Penn-York Lumbermen's Club, Wood Products Manufacturing Association, American Hardwood Export Council, International Wood Products Association, Sustainable Forestry Initiative of Pennsylvania and Pennsylvania Hardwoods Manufacturers Association.
Wheeland Lumber Co. Inc. is a family owned business experienced and dedicated to providing their customers with forest and lumber products for many years to come.