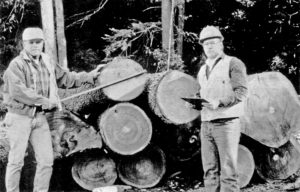 Liberty, Pa.—From humble beginnings 50 years ago as a sideline business for two Pennsylvania farmers, Wheeland Lumber Co. has grown to become a major player in the Hardwood forest products industry.
The third generation of Wheelands is now running the family-owned and operated company, which produces between 5 million and 6 million board feet of Hardwoods annually.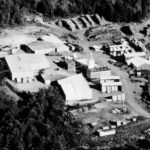 Wheeland Lumber is located in the north central part of the state about 50 miles south of the New York state line. The 21-acre facility sits just north of the Susquehanna River, a historical waterway in the forest products industry. At one time, this area was noted as the lumber capital of the world.
The company cuts Ash, Basswood, Beech, Cherry, Hard and Soft Maple, Poplar and Red and White Oak. Thicknesses range from 4/4 to 8/4 and occasionally 10/4 and 12/4. Other products offered by Wheeland include solid dimensional parts, clear strips, paneling, flooring and mouldings.
Wheeland also offers surfacing, straight-line, gang ripping and cross-cutting to length. The company procures most of its timber on privately owned land within 40 miles of Liberty.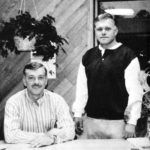 "We are very concerned about the sustainability of our timber," said Ray Wheeland, president of the company. "Our own foresters offer long-term forest management services to owners of non-industrial forest lands at no cost or obligation. A written management plan, annual updates and state-of-the-art forestry practices are at the heart of these services and when combined with Wheeland Lumber Co.'s commitment to excellence the result is the cutting edge innovation in the forestry field.
"Any industry depending on natural resources for its manufacturing base is the center of attraction in today's environmentally conscious world," Wheeland said. "While such scrutiny may threaten many businesses, Wheeland Lumber Co. Inc., has seized the opportunity to become a leader in adaptive forest management strategies."
These strategies are developed around the concerns and goals of private forest landowners. Benefits such as recreation, wildlife, timber production and watershed improvement are important components of sustainable forests, according to Wheeland.
Wheeland Lumber got its start over 50 years ago as a side job for Robert and Donald Wheeland, Ray's grandfather and father, who were farmers in Pennsylvania.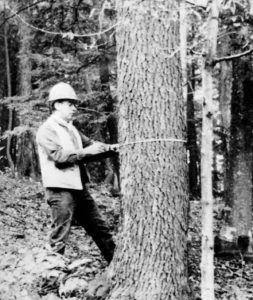 "Farming was the No. 1 occupation and sawmilling was just a sideline," Wheeland said. "My father bought this land in 1920 for farming. This land was covered in timber and Dad needed cash to pay off debts so he put in a mill and hired people to run it. That went fine until the depression set in and business was slowed. In 1939 he got back in the business and put in a small mill where ours sits today. After many years, this was the beginning of drastic changes."
Ray and another brother, Bob, became more interested in the lumber industry.
"Our vision was to really build the company," Wheeland said.
After Wheeland finished high school, college and the National Hardwood Lumber Association's grading school in Memphis, Tenn., he joined his father and brother at the company.
"We incorporated in 1977, and by increasing production we put in a fully automated circular mill and three dry kilns, totaling 100,000 board feet. With many other new additions and the increased price of timber, we installed a McDonough band resaw in 1989," Wheeland said.
Don Wheeland is still active in the company, although he is retired. Bob Wheeland purchases timber for the company along with another forester, Greg Hornsby. Gina Wheeland, Ray's wife, is secretary for the firm and controls the day-to-day inside transactions, and Ray handles sales along with Duane Huffman.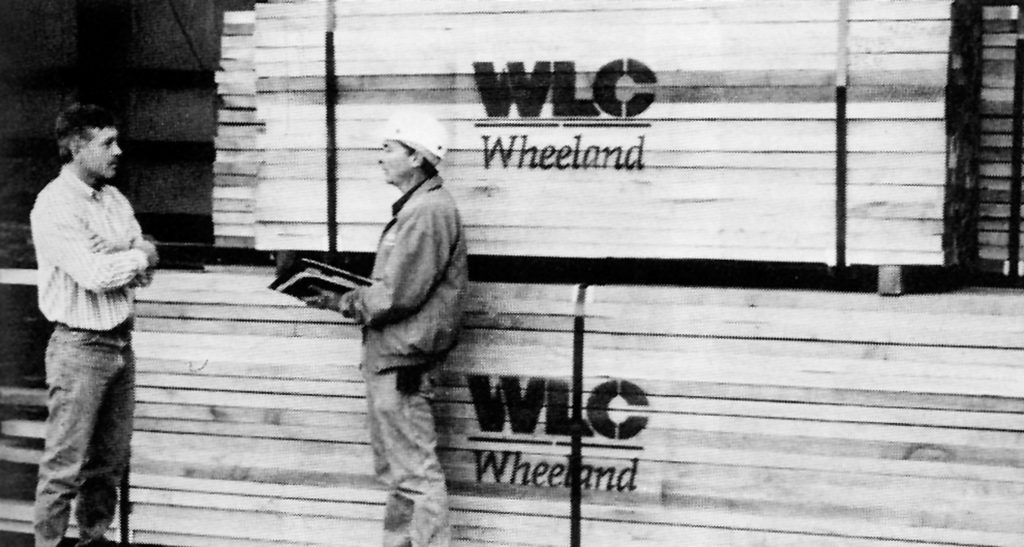 Wheeland Lumber Co. Inc. now has six dry kilns with a capacity to dry 250,000 board feet. A wood waste boiler was installed several years ago allowing the company to make use of sawdust and shavings as fuel to heat the kilns and plant. Dry storage capacity is 1 million board feet and the average yard air dried lumber inventory is approximately 1.2 million board feet. In 1994, the company added another 20,000 square feet of shed roof to house air dried lumber before entering the kilns. Log inventory averages between 500,000 and 800,000 feet.
The company also exports lumber out of the Port of Baltimore to customers all over the world, mainly to Europe and the Far East. Export preparation, container loading, package tallying, sorting of special lengths and widths and grading to overseas standards is also offered by Wheeland. The firm has been exporting for 12 years.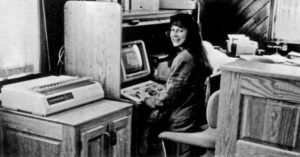 The company has 45 employees. Four lumber inspectors, including Wheeland, make sure that the customers receive the lumber according to specifications. Dave Andrews, a 16-year veteran of Wheeland, is yard supervisor and he is responsible for the dry kilns. Tony Massaro, who has been with the company for 12 years, takes care of the value-added products offered by Wheeland.
Wheeland Lumber Co. is a member of the NHLA, Hardwood Manufacturers Association, Pennsylvania Foresters Association, Penn-York Lumbermen's Association Lumbermen's Club and the Hardwood Lumber Manufacturers Association, in which Wheeland is an active director.
The firm has grown several times over in its 50-year history. With Wheeland's sound forest management policy, product quality, customer service, forest stewardship and dedication are everyday concerns of Wheeland Lumber Co.
"We are eager to share our expertise with the world," Wheeland said. "With thousands of acres of prime forestland under active, sustainable management, our future and yours looks a little brighter."